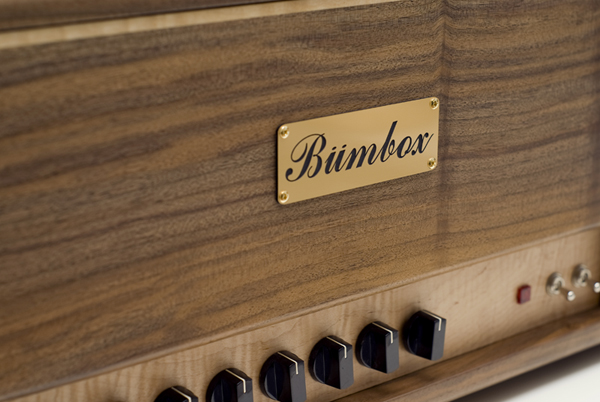 If you take a classic JTM45/Bassman circuit, bridge the inputs internally, and broaden the frequency response, this is what you get. Big low end from a custom Heyboer output transformer, plenty of upper mid bight, and reverb that creates ambience. Cielo is a versatile amplifier that works well with any guitar or speaker configuration. You can use line level or stompbox effects in the high headroom effects loop. Now with power scaling, you can dial in just the right volume without sacrificing tone.
Specifications

Controls
Hot - Fat - Treble - Middle - Bass - Reverb - Presence - Master Volume
Preamp
2 - 12ax7
Reverb drive/recovery
1 - 12ax7
Phase Inverter
1 - 12ax7
Power section
2 - EL34
Output impedance
4, 8, or 16 ohms (Heyboer Custom OT)
Output power
0 - 30w cathode biased with power scaling
Effects loop
Send -12db to +12db; Return -20db to 0db
Dimensions
26" x 10" x 12", 30lbs.
All amplifiers carry a lifetime warranty on all components except tubes which carry a 30 day warranty. Warranty is considered void in the event of misuse, abuse, or unauthorized repairs or mods.
Copyright ©2005-2010 Bümbox